Ontario Guidelines for Providers Offering HIV Testing
Download in English
Télécharger en français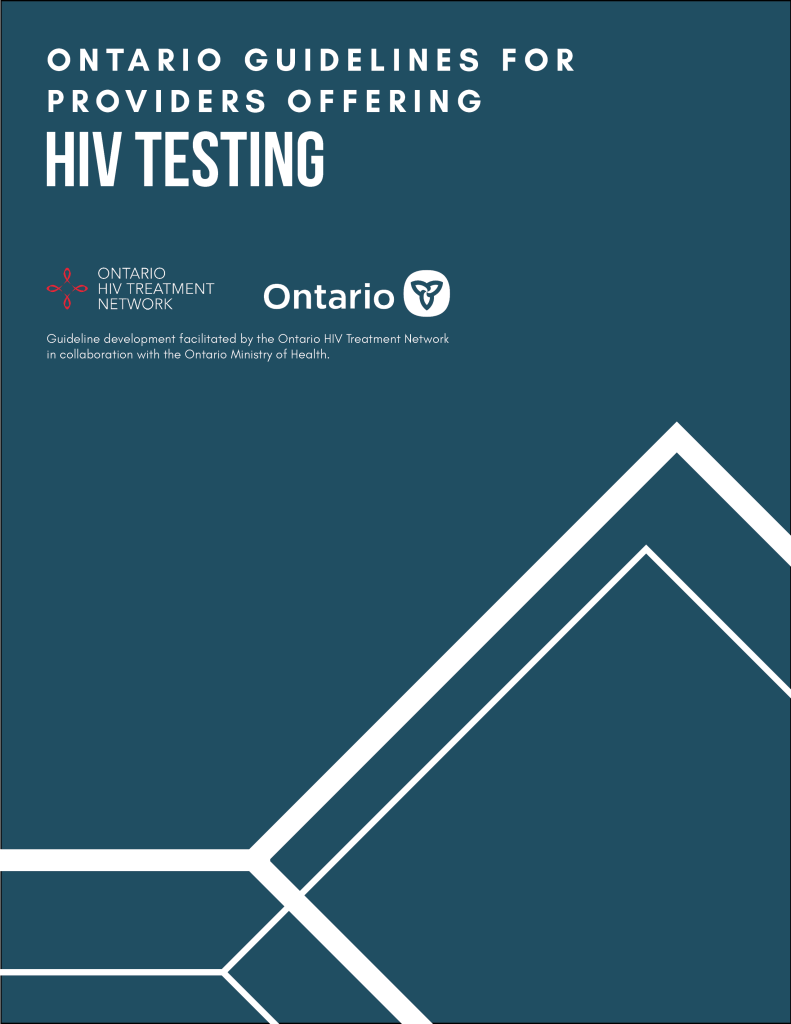 Ontario is committed to making new HIV infections rare and ensuring all people living with HIV are able to lead long, full lives free of stigma and discrimination.
To achieve those goals, the Ministry of Health actively supports and promotes HIV testing. Ontario's HIV testing initiatives aim to:
Diagnose people infected with HIV as early as possible and link them to treatment and other services to help them lead long, healthy lives and prevent HIV transmission.
Identify people at high risk of acquiring HIV and connect them with prevention services, including pre-exposure prophylaxis (PrEP), post-exposure prophylaxis (PEP) and other prevention and harm reduction resources.
These guidelines were developed specifically for Ontario to help reach the undiagnosed. They are designed to make providers aware of:
recent advances in HIV testing technology
symptoms of both acute and chronic HIV, which are often missed in routine care
factors that contribute to HIV risk
their important role in assessing risk, actively offering testing to people at risk, and reducing stigma that may keep people from being tested